Delete your account
If for any reason you want to delete your account, just click this option.

Once you're sure about deleting the account, check the I Agree box and finally Delete.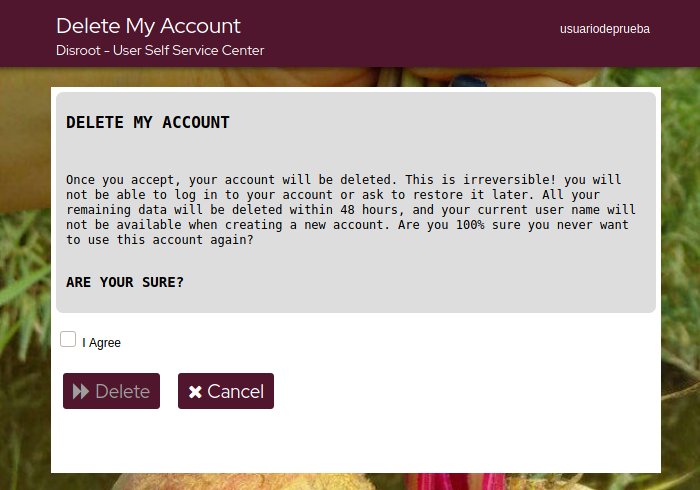 NOTICE

This process is irreversible. Once confirmed, you won't be able to log in to your account or ask to restore it later.
All your remaining data will be deleted within 48 hours, and your current user name will not be available when creating a new account.